I recommend the use of automatic translators, displayed in the sidebar for completion of reading this blog in their language of origin.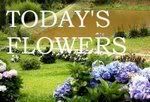 Gengibre Vermelho - Red Ginger
De porte médio, o gengibre vermelho é uma planta que combina muito bem com paisagens tropicais./ In medium size, the red ginger is a plant that combines well with tropical landscapes.
Com flores pequenas de coloração branca e brácteas vermelhas ou róseas, em hastes eretas./ With small flowers of white and coloured red or pink bracts on upright stems.
Deve ser cultivada a pleno sol ou meia sombra. Não é resistente ao frio.
Origem - Ilhas dos Mares do Sul
Ciclo de Vida - Perene
.........................................
It must be grown in full sun or half shade. It is resistant to cold.
Origin - Islands of the South Seas
Life Cycle - Perene
Para ver mais flores clique aqui. / To see more flowers, click here.